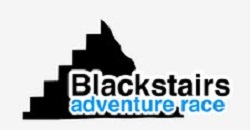 Training Tips for Adventure Racing
David Power - Winner of Seven Black Steps 2012, 2013 and 2014
Race winner in 2012,2013 and 2014 David Power offers us some tips on the secrets to doing well in the Blackstairs Adventure Race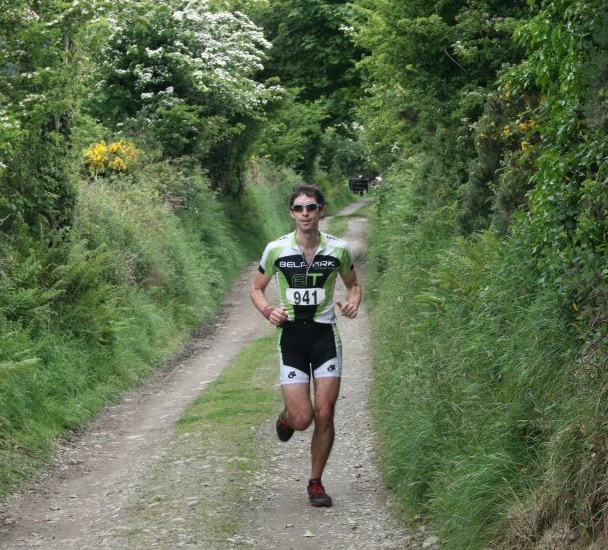 David Power is an adrenaline junkie, mixing adventure racing with triathlon over the summer and cross-country running through the winter. A proud Waterford man, he's won the Blackstairs Adventure Race in Wexford for the past 3 years, as well as consistently placing well in Dingle & Killarney over the last 4 years. Check out his blog to learn more..
Mountain Running: how can you prepare?
Running off-road is very different to running on the tarmac. I think it's a lot better: you're out in the beautiful Irish countryside, there's no traffic, it's undulating, twisting and unpredictable underfoot. So it keeps you on your toes. If you've never ran through a field, a forest trail road, a boggy path, then I'd suggest going for a walk or jog through a local forest or mountain path. There are lots of marked routes all over the country – start slowing to get comfortable and then over time build in a bit of speed, as it takes a lot to relax, use your peripheral vision to see around and ahead and also balance yourself. Oh and expect a bit of mud and cold water – your runners won't be white when you finish! The Blackstairs route has 2 mountain runs – the first run is 10km and starts in Rathnure, gradually climbs up a small country road, and then hits the off-road section through the forest. Once you hit the ridge of the hill, it's down through gorse and thickets to the bike drop in the distance. Don't forget to enjoy the views of the Barrow Valley and Mount Leinster in the distance. The second run is steeper and comes after a long cycle, so your legs are tired. It's a toughie, so practice going up hills for short bursts.
Top 5 adventure race tips
Don't forget your shovel – sorry I mean shoes. Print the mandatory kit list the week before, make lists for your bike gear, run gear, food/drinks for the race. The double check it – nothing worse than slipping backwards down the mountains.
Get some kayak lessons – when you're not racing, kayaking is fun. Most people love the idea of paddling on a river. Yet fear grips them when they have to paddle like a steamboat. Avoid that stress by learning how to paddle. Lots of kayak rentals around the country.
Know the terrain – if you're lucky enough to live near mountains, get out and explore them, on foot or pedal. If you live further afield, like me in Dublin, I always take a long run on the Wicklow Way on a Sunday. Run off road, on trails or up mountain paths. You'll get better at climbing and descending – both important skills. The key is to relax the body, have a high cadence and keep looking up.
Expect the unexpected – you can't write the script, whether it's an All-Ireland or an Olympic final. Strange things happen: a puncture, a fall, running out of energy, getting lost. What defines you is how you react – don't give up, "control the controllables" and get on with it. You'll feel better for having completed it.
It's a marathon, not a sprint – adventure racing is not won at the start line. Pace yourself. If you lose time on the run, you'll make some back on the bike. Steady wins the race, even for the guys at the front – I've learnt the hard way in Dingle in 2013 where I completely bonked after Mt Brandon and ended up walking bits of the road back into town. A painful experience.
Making the Transition from Other Sports
Most people aren't born into adventure sports. Well except skyrunner Killian Jornet who grew up in the Pyrenees and who runs up Mount Blanc for fun. You might be sporty – having played team sports like basketball, football, hurling, rugby, soccer, etc. over the years. Or maybe you took up running as a way to keep fit and get some fresh air. Here are my tips for people making the transition to adventure racing:
Road runners: the big differences are the undulating and off camber terrain, the higher concentration levels as well as the distinct skills of ascending and descending. If you're used to running at a controlled pace on a straight road, well off road your heart rate and pace will vary. Get out on the trails to practice – when climbing try increase your foot strike (cadence) to small quick steps, look upwards and relax the body. Same advice for downhill – don't try brake, just try keep your back straight, chin up and fast cadence. Trust the hill!
Cyclists: hills are nothing new to you, so you'll love the descent into Graiguenamanagh or the loop back towards Rathnure. What might be new is the condition of some of the roads – be prepared for bumps and even a tiny bit of off road. Also practice cycling immediately after a mountain run – your legs will feel heavy.
Triathletes: yay, no swimming! So leave the wetsuit at home. TT bikes mightn't prove as useful here on the twisty roads and hills. Think about changing your pedals to flats, otherwise you'll be changing in/out of bike shoes 4+ times.
Walkers/hikers: so you won't get lost with your navigational skills, or go hungry with your well packed picnic backpack. However practice jogging up some hills and also think about spending some time in the saddle, as those climbs will be tough if you don't.
Team sports: if you've chased balls around a pitch or court, you might be great at sprints over 10m, as well as catching a ball or rebuffing a challenge, but that counts for zilch. This is an endurance event, so managing energy levels is key, so try longer runs/cycles. Also practice eating/drinking during the race – it's a long day out there.
None of the above: if this is your first event, well done for signing up! Go out and enjoy the day. If you prefer the mountain run, looking down the Barrow valley or towards the sea, then savour the moment and don't worry too much. Some people take it too seriously, like me! There's always next year to get competitive…
T-1 Week: The Week Before The Race
With one week to go to BAR 2017 , David Power gives us his thoughts on how to arrive in tip-top shape for the big race. By now, you've been happily training through our mild April days, hopefully getting out on the hills by foot or under pedal. You might have even done a few races along the way, or got a bit of kayak training. However if not, don't panic – "control the controllables." You can't change what's passed – you can't get back lost training days over the next week. All you can do is control the next 7 days.
Get lots of sleep – you need at least 7-8 hours per night for your body and mind to be properly rested. Put laptops/phones away an hour before sleeping.
Scale down training intensity – keep running and cycling so your body burns energy, but reduce the intensity of the training – it shouldn't be flat out or stressful. Shorter speed workouts are fine to keep the legs firing.
Eat well & hydrate – 3 solid meals are important, but eat plenty of nuts, fruit, fish, red meat, eggs. Avoid sugar hits such as fizzy drinks, chocolate, cakes or too much carbs. A balance of protein and fats is also important. Always have a water bottle with you and keep sipping!
Pack early – print the mandatory kit list, make your own gear list, bring spares and your bike toolkit. Check the weather so you're prepared for hot, wet or cold.
Get inspired – watch your favourite sports movie; listen to your most played playlist or think about your last great race!